Classical Music has gone a long way from grind of the mill topics like reaching music to a larger audience, improved financial resources and diversity to creative solutions and innovation. The topics that make a buzz in the classical music world are listed below and these are sure to infuse new energy into the system.
Improving audience experience
Music is not restricted to onstage performance. Audience should feel secure about the concert formalities with ease of booking tickets. Today audiences are the primary focus and the success of a program depends on their experience. Touch points like marketing, ticketing, education, concert production, fundraising, etc have to be examined. In case of large organizations audience experiences are difficult to track as the departments are segregated and it needs a holistic approach. Today there are exclusive positions like Audience Experience executives to integrate all departments to provide a seamless audience experience. Measuring audience experience is an art that needs to be mastered for the success of the music.
Diversity Building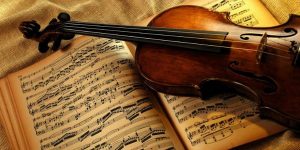 Diversity is a topic that needs clarity. It is time for introducing diversification onstage. It will result in throwing open new channels to improve audience growth and giving a new meaning to artistic excellence. If you don't diversify on stage, you have lost the audience. Since you cannot diversify your audiences, the success lies in diversifying on stage. Instead of talking about diversity, it is time to act. The sentiments are strong and it is sure to open up a new path to sharing successes and failures.
Print is long gone
The transition from print media to social media is felt in the classical music world as well. Statistics reveals that people spend 16 minutes on newspaper reading while an average 50 minutes is spent on Facebook. This goes to prove the urgency for redefining your marketing budget. If you thought classical art is all about slowing down your pace to admire its richness, think again. The success of social media lies in conveying your message strongly to the audience. Facebook can direct you to target audience (who love classical music). For seeing success on Facebook, it is time for a strong message. Including visual effects with text can increase the reach. Engage in adding images or videos to improve the value of your music.
The message should convince the audience on why they should take time off their busy evening to spend time at your concert. Photos from the backstage are not enough to spark the interest in the music lover. The passion of music should be felt in the images, videos and print materials. Creating magic to reach to unreached audience is the success of Facebook campaign.
Presenting classical music to the audience is not restricted to booking tickets and putting up a flawless show, there is more to it. The emerging trends have gone to prove that audiences are the key to preserving classical music and their interested have to be protected. Research in this area proves apart from better marketing, audience interaction and improve their experience at the concert plays a great role in the success of classical music performance.